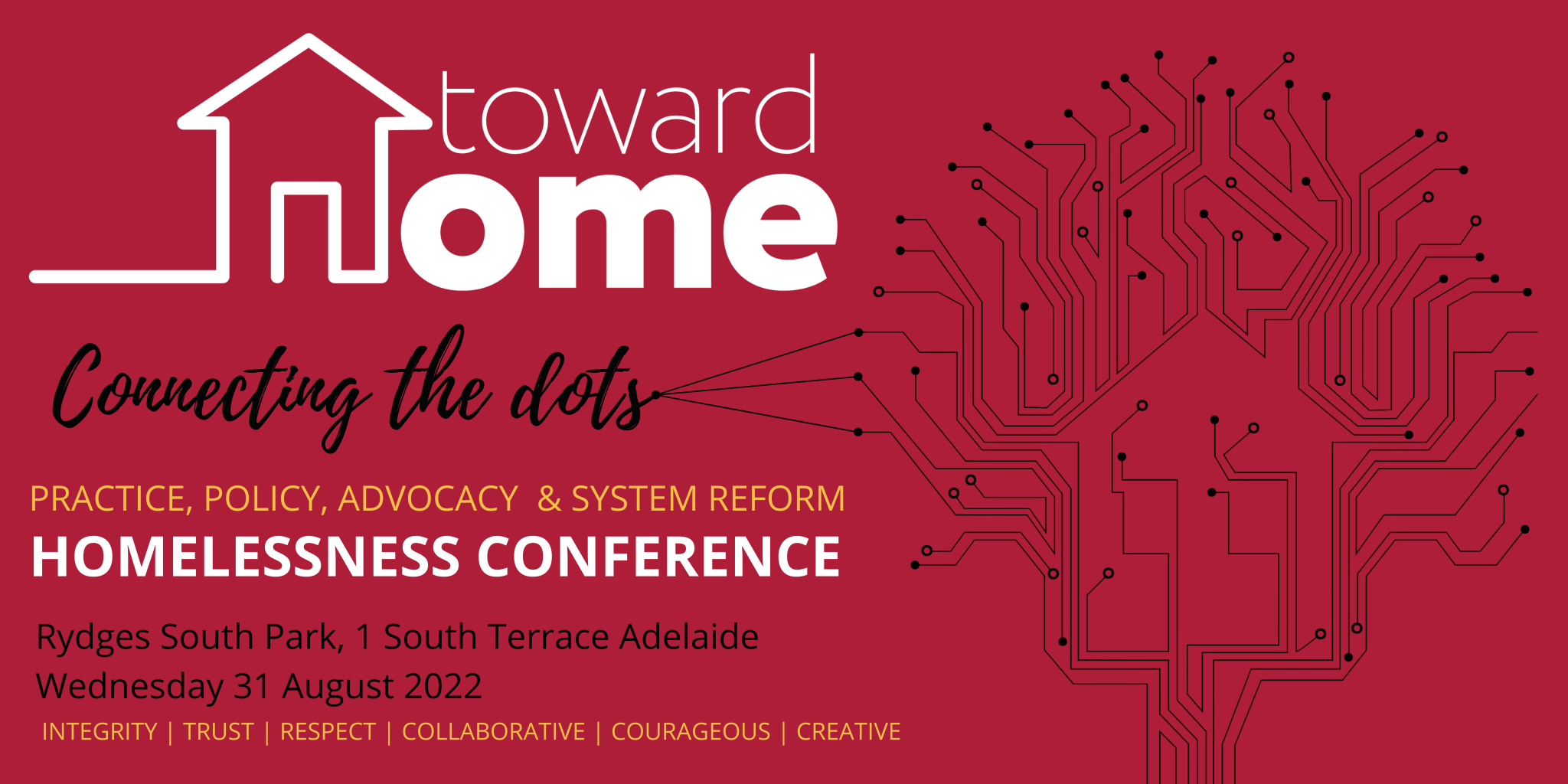 Inspired by The Toward Home Alliance Mission of 'Working together, giving hope to prevent and end homelessness' the focus of the 2022 Conference is practice, policy, advocacy and system reform.  The Conference seeks to further our efforts towards our shared Mission through connections, of people, of conversations, in action and for change.
Held in Adelaide on August 31, 2022 the Toward Home Alliance Homelessness Conference – Connecting the dots – features some of the nations thought leaders in a day of shared learnings, connections and  conversations  in action and for change.
Wednesday 31 August 2022 |  Rydges South Park Adelaide
This event is open to all Toward Home Alliance staff and affiliated partners. Please register your attendance for Toward Home Alliance Inaugural Homelessness Conference in Adelaide. A registration link and QR code is available in the 2022 THA conference program.
Bookings close: 11pm, Sunday 7 August 2022. Numbers are strictly limited and capped at 120.